Discover the range of services
We offer a wide range of services, including web and mobile development, API & microservices, system architecture,
machine learning & AI, and IoT solutions. our experienced team of developers, designers, architects,
and data scientists work together to deliver exceptional solutions that meet our clients' needs.

Contact us to learn more about how we can help your business grow.

With an interest in expanding into the AI sector, we will provide AI development services,
including natural language processing (NLP), machine learning, predictive analytics, and more.
Our solutions will be designed to provide our clients with actionable insights,
automate manual processes, and drive business growth.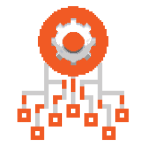 THINKBIT provides seamless system integration services, bridging diverse software components
and ensuring smooth interoperability within your IT ecosystem,
while enhancing efficiency, reducing complexity,
and minimizing operational costs.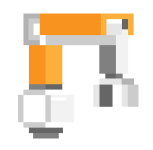 Our expertise in automation and robotics enables us to create tailored solutions that optimize resource allocation, enhance productivity, and minimize human intervention in repetitive tasks.
By partnering with Think Bit, you can leverage the power of automation and robotics to transform
your business operations, boost competitiveness, and drive long-term growth.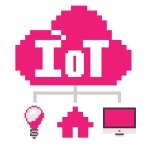 IoT Development: We will continue to develop connected devices and systems that enable businesses
to collect and analyze real-time data to improve their operations, optimize resource usage, and reduce costs.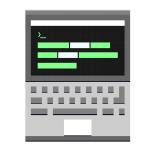 At THINKBIT, we pride ourselves on delivering top-notch software solutions to cater to the unique needs
of our diverse clientele. Our team of dedicated professionals is well-equipped to handle projects
across various domains, ensuring the best possible results for your business.
Here's an overview of the services we provide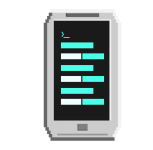 THINKBIT offers exceptional mobile development services, crafting innovative and user-centric applications
tailored to clients' unique needs, leveraging industry-leading technologies and frameworks
such as React Native, while promoting low maintenance and cross-platform compatibility.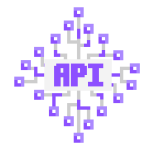 THINKBIT specializes in creating efficient API & Microservices solutions tailored to your business,
using modern technologies and best practices to deliver high-performance, secure,
and reliable systems that enable seamless communication
and integration within your software ecosystem.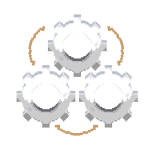 At THINKBIT, we offer comprehensive digital solutions and system architecture services,
working closely with you to understand your requirements, identify opportunities,
and create tailor-made strategies that drive innovation and efficiency across your organization.
> your Solution to
making life simple
we pride ourselves on delivering top-notchsoftware solutions to cater to the unique needs of our diverse clientele.

224 ห้อง 2101 (V1) ชั้น 1 วิวาเรี่ยมเรสซิเดนท์
ซอยเจริญใจ (เอกมัย 12) ถ.สุขุมวิท วัฒนา
คลองตันเหนือ กรุงเทพฯ 10110

Copyright © 2020 THINKBIT Co., Ltd. All Rights Reserved.​