Accelerating digital transformation with THINKBIT
Optimizing your digital transformation journey through our comprehensive suite of innovative software solutions and cutting-edge technologies.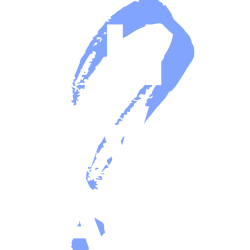 Your reliable partner in the digital transformation journey,
collaborates closely with client's unique challenges and opportunities
to implement innovative software, AI, IoT, machine and automation,
and the latest technology, unlocking your business's full potential
in the digital landscape for success and growth.

Software development, IoT and AI expertise
Deliver innovative software , IoT , and AI. empowering businesses, enhance efficiency and improve customer experiences.

Skilled team with a collaborative
THINKBIT team is dedicated to a collaborative and growth-oriented work environment, enabling our skilled team to deliver success for our clients.

Diverse and extensive customer base
THINKBIT has helped numerous clients across various industries, proving our ability to adapt and meet diverse needs and requirements.
At THINKBIT, we take great pride in providing exceptional software solutions that meet the specific requirements
of our diverse range of clients. Our team of dedicated professionals is well-equipped to handle projects
across various domains, ensuring the best possible results for your business.
Here's an overview of the services we provide








AI-enhanced data aggregation
An innovative software solution that harnesses the power of AI to revolutionize the wine industry. Our cutting-edge system utilizes advanced AI algorithms to accurately extract data from wine labels, providing detailed information on each bottle.
Emergency device
A pioneering IoT initiative designed to revolutionize safety and security through the seamless integration of advanced IoT devices. Our solution features the SOS call point, a cutting-edge device equipped with video conferencing functionality, enabling direct communication with security officers during emergencies.
End-to-end fulfillment solution
A comprehensive platform designed to revolutionize supply chain management by encompassing the entire goods-in and goods-out process. our state-of-the-art solution streamlines warehousing, inventory control, order processing, and shipping, ensuring seamless coordination across all stages of the fulfilment lifecycle.
Enhanced CRM software with blockchain
An innovative cryptocurrency integrated with a robust insurance CRM application, designed to redefine the way users engage with the insurance industry. our unique platform allows users to earn and accumulate TIPs points, which can be effortlessly redeemed with a diverse range of partners who support our cryptocurrency.
Business process automation
An innovative platform engineered to revolutionize the way organizations manage and monitor grant funding. our sophisticated solution streamlines the entire grant lifecycle, from application and approval to fund allocation and reporting. By providing comprehensive, real-time insights into grant disbursements, progress, and impact, our system enables users to make informed decisions and optimize the utilization of grant resources.
At THINKBIT, we delivering exceptional software, IoT, and AI solutions tailored to our clients' needs.
read what our satisfied customers have to say about their experiences working with us.
"THINKBIT team of experts not only provided us with innovative software solutions
but also went above and beyond to understand our unique requirements ,
their dedicated support and commitment to excellence made a significant impact on our business.
we couldn't be happier with the results!"
"Working with THINKBIT has been a game-changer for us. their IoT expertise and
deep understanding of AI technology have helped us streamline our operations and improve efficiency.
their collaborative approach made the whole process seamless
and we're excited to continue working with them on future projects"
"THINKBIT ability to deliver customized solutions that meet our industry-specific
demands has been truly impressive. their continuous learning and growth-oriented culture ensure
that they stay at the forefront of technology, making them the perfect partner for our software and IoT needs."

Copyright © 2020 THINKBIT Co., Ltd. All Rights Reserved.​